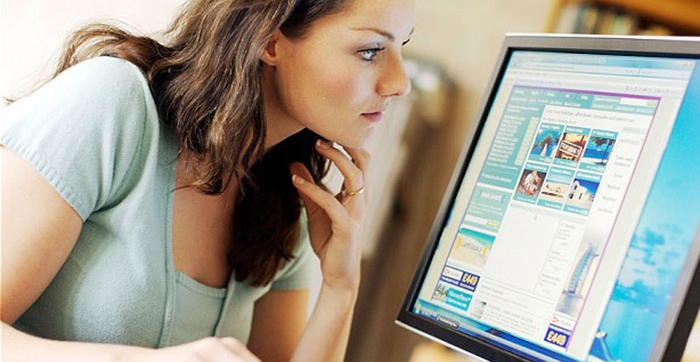 Navigating Budget Traveling
Travelling is fun, educative adventurous for lovers of excursions. Preparation for their next vacation starts even before the conclusion of their present vacation.  Travel enthusiasts should know that adventure also comes with charges as there is no free lunch in free town.
To achieve maximum satisfaction when it comes to traveling experience, it requires budget analysis that will show all the cost implications of the traveling.
Initially, designing a budget for traveling may be cumbersome, but with time the traveler will be not only an adventurer but also an expert in budgeting.  The ingredients necessary to achieve the cost of traveling are; setting aside fear of being out of your element, flexibility, staying in hotels, eating foreign and local foods and getting cheap flights.
Timing Is Everything When Searching for Cheap Flights
Selecting the appropriate and reasonable flight for traveling requires the traveler to keep an eye on different sites that show flight schedules. Constant monitoring will give the traveler the chance to grab the opportunity of a price drop. The best day to search thoroughly for flight is Tuesday, while weekend's ticket should be avoided as there is always a rush for traveling.
Getting cheaper flight rates requires keeping a watchful eye, but it goes beyond that, the major determinants is to search for tickets six weeks before the departure date.
Traveling in tourist off-season provides the traveler a golden opportunity to get a cheaper flight, accommodations and lots of attraction. Who doesn't love skipping the crowd?
A New Way to Purchase Tickets
To reduce the cost of traveling budget, travelers should consider alternatives to a direct round-trip flight.
In some cases, it may be less expensive to buy two one-way flights versus a round trip flight.  To achieve this, it requires extra effort by the traveler to run a check on sites like, sky scanner, anytime they are searching for plane tickets on a budget.
Getting Flight Alerts
Air travel sites and air carrier websites offer customers option to sign up for an alert.
The customer will be quickly informed whenever a cheap is available. For example, carriers like Allegiant Air have 72-hour flash sales offering flyers $40 off their flights. Airline companies send cheap ticket notification to customer inbox. Domestic flights cost as low as $46, customers can also let the flash sale there next destination.
Flying International is Affordable
The best way to get a cheap flight is by determining the region your destination lies.  A typical example is the Iceland Air that offers flights from the United States to Western Europe with a free layover of up to a week in Iceland. Other region specific carriers include Fin Air, Turkish Airlines, and Japan Airlines.
WOW is another carrier that departs and arrives in many major U.S cities and across Western Europe. Customers have scored round trip tickets to Iceland from $80 to $400 depending on the season and city of departure.
Airbus also provides another golden opportunity because it offers an affordable flight to and fro in countries in small regions. It allows travelers to have a varied, yet affordable travel experience. The tips can help customers locate a cheap Airbus tickets.
The Comfort of Business Class
Whether you are traveling for tourist attractions or business purpose, Business class is simply the best as it offers the passenger the chance of getting a cheap flight.
Matrix ITA software is software used by most travelers. The software helps travelers to determine the price per mile breakdowns, real-time filters, and an interactive calendar. The matrix software allows users to find the most affordable business class seats available.
Flying on a Whim
Flying is quite expensive, but travelers can get it at a very low price. Resources such as the Google Flight offers the traveler a chance to get on board at a very cheap rate.
Go-Last-Minute is another flight resources sites that make travelers get up to 50% of airline price.
Travelers often ignore the golden chance attached to following their favorite airline on the social media. Twitter, Facebook, and Instagram usually reveal last minute deals of the airline companies. Air carriers often make use of this platform and travelers that follow them on their social media platform tend to gain a lot. Another chance of getting on board is if a family member works for an airline company. Often family members, and sometimes friends can go on "standby" in case a flight is not filled up. They have the chance of getting on board for free.
When Mistakes Lead to Opportunities
Secret Flying sites monitor airfare deals, checking on the site can save traveler a penny. Sometimes airline companies make errors in their flight price, but they would be left with no other options than to honor the cheap price tag
These examples from the past say it all:
San Francisco to Auckland, New Zealand, return business class for $1,500 USD instead of $15,000
Various US cities to Hawaii, return for $7
Secretive Searching
Incognito search can also save travelers from paying more for flights. It safeguards travelers from spam airfare ads after a ticket has already been purchased. To go incognito hit Command, Shift, "N." Each time you reopen a secret window, your cookies will reset, allowing you to start fresh with your ticket search.
Mix It Up
The chance of getting on board is simple once all these tips are combined appropriately.  Checking the web often does not guarantee a cheap flight, rather the key to achieving your proposed budget is patience. Remember that there are plenty of cheap flights out there to be discovered by thrifty travelers like you. Now get out there and explore!
Happy travels!