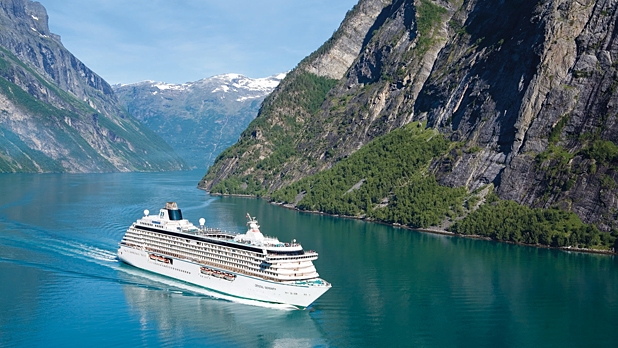 Whether you're an experienced traveler or a first-time visa holder, a voyage to Europe provides all the experience you crave with the comfort of retaining the same room while on the whole trip. Many cruises enable you to see various countries over the period of two weeks or less. At a reduced ticket price than land travel. Here are 12 things you need to keep in mind before you depart:
Choose your cruise carefully
With so many choices of cruise routes, it can be difficult to pick where to go. Start by looking at a few choices and make a list of things that are relevant to you. Some voyage courses you might see are:
Mediterranean Cruise: expected to feature Italy, Greece, and Spain
The British Isles and Western Europe: may include London, Edinburgh, Amsterdam, Belgium, and Paris
Baltic and Northern Europe: visits ports such as Iceland, Greenland, the Norwegian Fjords, Copenhagen, Helsinki, and St. Petersburg
European River Cruise: explores the Danube, Seine, Rhine, and more
These tour headliners do not guarantee a stop to any of these countries, so review the cruise travel plan before booking.
Plan for the proper season
Unless your cruise options are limited to a particular time frame (school holidays or special occasions), it pays to examine the different seasons to visit Europe. If you usually travel in June-August, be aware that there will be a lot of other guests during this time. If you hate crowds, you might want to consider booking a cruise when the late spring or early fall months for a warm vacation with little or no company.
Remember you will need to rest
When booking tickets, it can be intriguing to find a cruise that stops each day in port, but by the end of the journey, you can be tired from all the excursion. Try to find a voyage that has one full day at sea for you to recover and prepare for the next port.
Bring your walking shoes
Europe is well-known for its cobblestone streets, and as a guest, you will spend much of your time on land walking. Your principal mode of transportation for sightseeing and for getting to various attractions will be your feet, so be sure they are well groomed for the trip. If you don't live a very dynamic lifestyle during the year, take a daily walk for a month before you depart. This permits your body to adapt to the amount of movement before you arrive in Europe.
Prepare for a brief stay in each city
Due to the nature of cruise travel, you will possibly only spend one day in each key port of call (the port your voyage will visit). You will get a comprehensive view of the country from the ship, but only having one day on land will replace your plans for sightseeing. Look up the excellent part of each city, and head straight there once the ship arrives.
Make friends while on board
While it's natural to get caught up in the thrill of the subsequent location, spend some time on board establishing connections with your fellow travelers. You will get to meet people from all over the world and form lasting relationships. Plus, if you make a new global friend, it gives you an excuse to visit them on your next vacation.
Live like a local
If you have seen your fill of behaving like a tourist, pick one or two ports to live locally. Head for a diminutive town, buy lunch from a grocery store and enjoy a day in the park. You can get a feel for the local culture and get a break from the hustle and bustle of major cities. You'll also find more distinct souvenirs in small shops than you will on the streets near the port's main attractions.
Take advantage of the choices for rest and entertainment on the ship
Most of the exceptional options of your cruise ship will be displayed in advance: spa treatments, pool, exclusive adults only area to avoid the noise that comes with children, and even nightclubs are available on most ships. Examine the ship on your first day to get a feel for your new home, and do some extra research to find out the other features that may not be advertised. For some ships, the "required" dining times are merely suggestions, and you're free to dine whenever you'd like and avoid the masses during meal times.
Stay associated with your group
If you are visiting with kids or a large group, use walkie talkies to stay connected without bothering about international cell phone rates. You will be able to contact each other on the ship and in port with some walkie talkies boasting a 20-30-mile range.
Track your adventure
If you don't have time to hold an extended travel journal, try to pick up a note in every city you visit. When you retire to the ship, you can jot down a few great memories of the day. By the end of your trip, you will have a postcard album of your whole cruise.
Pack smart
Along with the essentials (swimsuit, passport, sunscreen, great walking shoes), you will want to plan for some variations in weather over the course of your trip. Dress in layers and bring an additional, lightweight layer with you when you leave the ship. Having a little rain cover that fits in your day bag will make a tremendous difference when that last-minute rain makes its way into your port of call.
Make sure your account for bringing home more souvenirs and gifts when packing. You can take a compact laundry bag to hold dirty clothes outside your suitcase, making room to take all your treasures when it's time to head home.
Plan for next time
While you are relishing your cruise, think about whether you will be getting another one soon. Many tour firms will propose a massive discount on the ticket cost of your next journey if you book while on board. If you started on a Mediterranean cruise, take the chance to book a ticket on a European river cruise. Take advantage of this proposal to set yourself up for your next adventure.
With these 12 tips, you are on your way to preparing a European voyage that will change your life. Experiencing new beliefs and sights while residing in the same cabin each night fetches you the adventure of backpacking over Europe and the comfort of staying at a resort for a week. Enjoy the greatest of both worlds on your European cruise.