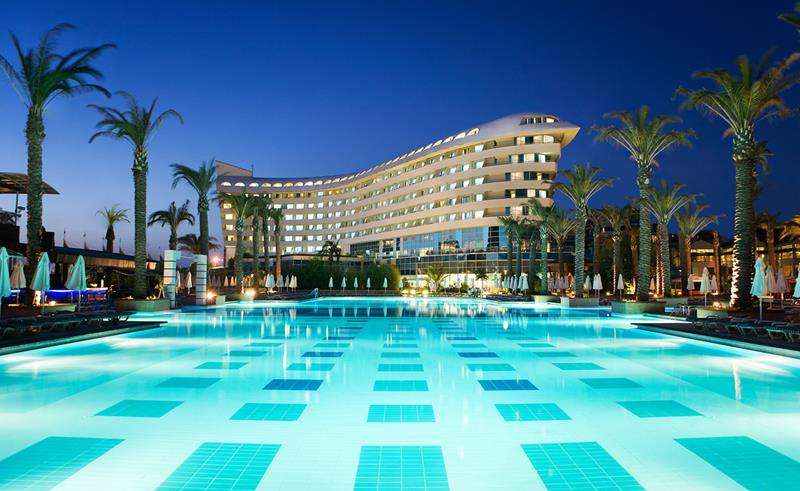 Everyone wants a memorable vacation. A memorable vacation requires effective planning. It involves picking a hotel, booking a flight, finding reliable transportation, and figuring out where to fill your stomach. For those that love traveling with the whole family, the destination must be a kid-friendly environment.
Why Choose All-Inclusive?
All-inclusive packages simplify travel plans. It comes with paying the price for the entire trip, instead of booking each part of the journey separately. All-inclusive packages are offered at luxurious resorts that provide accommodations, transportation, dining, and even activities. You choose the package you are sure of getting enough rest as your money works for rather than the opposite. When you book an all-inclusive package, the savings might even make it affordable to travel to a destination you thought was outside your price range.
Preference for an all-inclusive package will bring an incredible experience. You get the chance of spending your holidays in the beautiful resorts ground, and you get exposed to innovations. Whether you book an adventure for the whole family or find a special retreat just for the couple, the entire trip is covered.
The goodies enjoyed by travelers are the handiwork of travel booking sites. The best among the booking sites that can help plan a memorable holiday are:
CheapCarribean.com
The CheapCaribbean.com specializes in giving the cheapest packages to the whole of Caribbean. It offers vacation packages in Jamaica, Mexico, the Dominican Republic, and other Caribbean countries, all with in-depth information from both travelers and the Cheap Caribbean staff. Passengers can rate destinations, accommodations, and more with one to five palm trees, and the Cheap Caribbean uses a system of "suns" instead of stars to denote its ratings.
The site offers a broad range of special deals for specific destinations. Just click on a package to unravel the full information. The packages offered include Resort pictures, Room information, Available amenities, Dining options, Activities, Near-by attractions and Assessment of the pros and cons of the resort.
The site deals come with a "travel date" range, which means that you have to go to the specified window of time to save.  There is also space for group booking in which more than ten rooms can be booked.
Customers have reported having difficulty with Cheap Caribbean customer service when trying to request compensation for mistakes or bad vacation experiences.
Expedia.com
Expedia offers two in one package, the "bundle deals" and all-inclusive packages. Sometimes the latter is difficult to get due to the site home page. Search packages by country or city to find the destination of your dreams, and see how much you can save. Expedia backs all vacations with its Price Guarantee Policy. Customers stand a chance of getting refund coupled with a $50 credit in case they find a better package on another site on your next vacation, as long as Expedia's guidelines are met.
Going for all-inclusive packages can save you thousands of dollars on a luxury resort vacation. Click on deals for the amenities and activities available at each resort. You can also get to know if pets are allowed in the resort. The site also lists information about family-friendly accommodations.
Traveling within the dates for each Expedia packages will attract lots of benefits. The common complaint among travelers about the site centers on cancellation and change fees, with many laying claims to the terms and conditions that say no extra charges will be levied for plan revisions. Kindly read the fine print before booking so that you know what recourse is available if you're unable to travel.
Booking.com
The site is part of the Priceline group of booking sites.  Booking.com advertises daily deals for any price range and promises to customers that they would match the packages from other websites as long as they meet the "We Price Match" checklist criteria. Just enter your preferred destination and date of departure to get the accurate information. You can also browse destinations in Europe, Asia, Africa, Oceania, North America, and South America to see available accommodations and rates.
There is the option of searching for packages that suit your taste. Hotels can be searched for using keywords, such as family, golf, and sports, luxury, romantic, and spa.
Check out onsite restaurants, nearby dining, and things to do in the surrounding area, and read reviews from other users for more details.
Thorough understanding of rates and cancellation policies will save the rigor other customers had gone through.  Travelers have reported not to have received the reasonable prices or free cancellation due to confusion over the fine print.
TripAdvisor.com
TripAdvisor is stocked with lots of customers review. Traveler comments on all the packages offered by the site. The best 25 all-inclusive resorts are listed on the site using customers review as the yardstick.
Compare deals offered by the center of the resort on their site to get the actual price. Get complete hotel or resort details, and explore similar accommodations around the area. Activities that are expected to happen in the neighborhoods can be known from the site.  All reviews can be sorted by traveler type and time of year, allowing you to read feedback specific to your travel situation.
TripAdvisor doesn't handle booking, but they only showcase the best deals for customers. Selecting a deal on the site takes you to a third-party site with its terms and conditions. Make sure to read all the details before booking your final package.
The highest numbers of complaint about the site is a general with review policies and repeated errors in vacation rental listings. Overall, TripAdvisor seems to receive more positive and fewer negative reviews than other options.