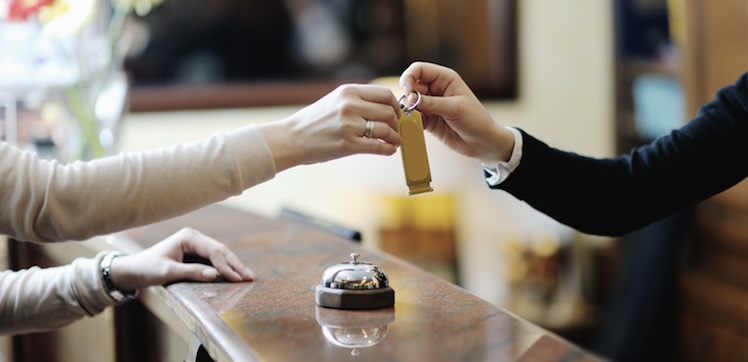 The first thing you think of when it comes to traveling should be your travel budget.
Do you give preference to luxury or affordability in budgeting for your traveling?  Travel experts have warned time and time again to always beware of last minute deals. They believe people should not rush at last minute deals be it hotels, flights, or transportation. However, for those that understand the nitty-gritty of booking can feel at ease when booking last minute deals.
Pros and Cons of Last minute Booking
People are often carried away when booking last minute deals. The price attached to last minute deals are attractive enough, but it also comes with a defect, that is limited spaces.
Here are some of the pros and cons of rushing at last minute deals:
Pros:
The price of hotel available in the last minute may be above the normal price of the hotel.
It makes you acclimatize to frequent changes in traveling and also make you more resourceful.
You may discover an entirely new area of your destination because you'll likely have to book in less popular areas.
Cons:
The new possibility cost may not be affordable if a standard plan is not available.
Accommodations may not be guaranteed based on the time of year.
The stress may be much if the whole trip is not planned properly.
How Long Should You Wait?
Booking ahead of time is very important so you can have a memorable experience.
To achieve effective planning, However, unforeseen circumstances may disrupt the solid plan, but to be saved from the embarrassment of getting a displeasing accommodation, try your best to book one before traveling. Doing this will eliminate the uncertainty of where you'll be staying, as well as keep you from the punitive pricing that comes along with last minute booking.
Where to Find Last minute Hotel Deals
Sites that provide travelers with accommodations and hotel options are numerous. Getting accurate information is also another issue, many good sites still abounds when searching for last minute deals. Some of the sites are:
The site specializes in gathering accurate information on hotels for listing. In listing the hotels, the site gives preference to user review, price, and distance from a location. When it comes to last minute booking, Booking.com can be relied on heavily. Registering as a member will also provide you with the key to unlocking secret deals and save more money.
Lastminute.com is known for revealing "Top Secret" Hotel Deals. This website provides options of a fantastic hotel at a lesser price compared to the average price. Traveler hotel will not be revealed when booking; most find out that later that they have fixed in a 5-star hotel for less than half the price.
Airbnb is considered as one of the widely used sites for travelers. It offers standard rooms, apartments, and even entire houses from local owners from all knock and crannies of the world.  The site interface makes it a user-friendly site and customers' satisfaction is nearly 100 %. The cost Airbnb are usually below the price of a hotel coupled with satisfying experience derived living with local owners. No matter the booking as long as it's Airbnb comes with a fully equipped kitchen that provides the option of preparing your meal.
Human proposes but God disposes. If all plan collapsed, a hostel is always to the rescue. Historically, hostel comes with a meager budget. Recently, the hostel has sprung up a surprise of offering a luxurious accommodation to travelers.  It comes in two ways; you can share a room with other travelers or get yourself a well-furnished private room. You'll most likely still be sharing a dorm room with other people, but private rooms are usually offered as well.
Is it Worth It?
Is it worthwhile to wait for last minute booking? Last minute booking lovers may find the experience cumbersome sometimes. Why not book early and be sure of what you are paying for as last minute booking comes with lots of uncertainty.
Conclusion
Last minutes booking does not require the whole money supply in the world. Sometimes you can find great deals or new types of accommodation. Why not give the hostel a chance and decide, henceforth whether they are worthwhile or not. You might also be lucky and find yourself in the lap of luxury even though you'd have never expected it.
The travel addicts know they must prepare an accommodation before they arrive their place of destination, but if you're interested in something a little more daring and throwing caution to the wind, you can give last minute booking a short.
Thorough research for last minute flight in case of emergency may guarantee a satisfying experience.