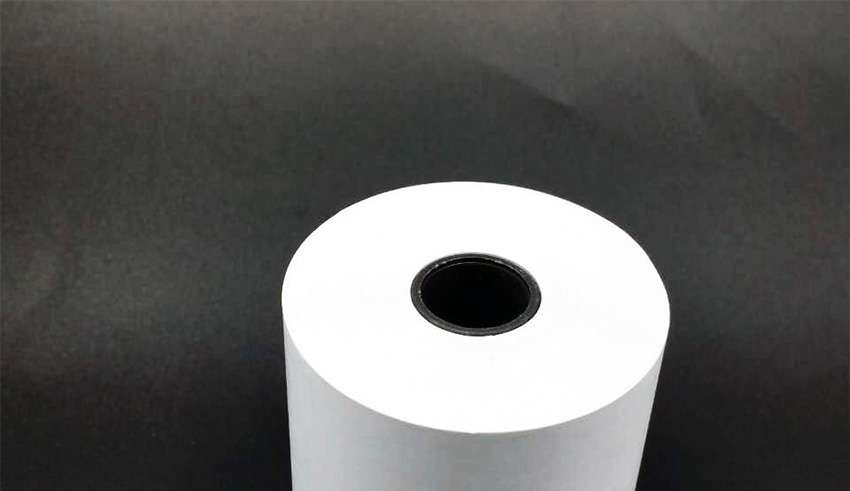 The thermal cash receipt printer has become quite ubiquitous and can be said to be indispensable to the operations of supermarkets and other players in the retail industry. It is necessary for businesses to use quality thermal papers in their outlets because it determines the clarity of the image, text or logo printed on it. The thermal cash register rolls must also be a perfect fit for the receipt printer.
Irrespective of the quality or sophistication of your receipt printer, if you use the wrong paper, you will get unpleasant outcomes. This is because the paper roll already contains ink, and only requires the correct chemical process for activation.
When shopping for a new POS machine, the expensive stuff might not necessarily translate to quality performance, so be on the look -out for right machine at a modest price. We have compiled a list of thermal papers to serve as a guide for your business.
Generic Thermal Paper (2 ¼" by 50')
These thermal paper rolls are sold in a 50 pack with a length of 50 feet and 2 ¼ inches wide. These dimensions make them a good fit for most receipt printers. They are manufactured using 48GSM thermal paper. The paper has zero BPA, is eco-friendly and glossy white.
Generic Thermal Paper (2 ¼" by 85')
These thermal rolls are designed for various types of POS terminals such as Casio, Celerex, Samsung, Omni, Citizen, Nissan Monitor Nurit, Hypercom and so on. The paper is made in the United States and provided by Generic Supply.
The paper is 85 feet long and 2 ¼ inches wide and there are 50 in a pack. It has a glossy coated surface and a brightness rating of 92. It is BPA free.
Gorilla Thermal Paper (2 ¼'' by 50')
This paper roll has a dimension of 2 ¼ inches by 50 feet. It is provided by Gorilla Supply and comes in a pack of 50 rolls. The paper rolls are used by Ingenico ICT250, ICT220, FD400, and Verifine Vx520 POS receipt printers.
The paper has a glossy surface that produces high-quality images. The paper is white and lint free with a picture lifespan above five years.
Freccia Rossa Market Thermal Paper (2 ¼" by 85')
This paper is provided by Freccia Rossa and measures 2 ¼ inches by 85 feet. There are 50 rolls in one pack. The paper is 48 grams thick and is white. It produces dark but clear images.
The thermal paper is glossy and has a brightness score of 100
Sparco Thermal Paper (3 1/8" by 230')
Sparco paper rolls are manufactured using paper of the highest quality. The rolls have an outer diameter of 7/8 inches and an inner diameter measuring 7/16 inches. This makes it possible to fit into most printers in the market.
Despite its smaller size compared to other papers, the Sparko produces sharp and clear images. It is supplied in 50 pieces packs.
NCR Thermal Paper (3 1/8" by 230')
These thermal papers are produced for NCR and other POS thermal printers like it. The rolls are brilliant white, have a dimension of 3 1/8 inches width by 230 feet length. The glossy surface is protected from heat, humidity, light and damaging factors, and so can retain the appearance of the information printed on it for many years.
The paper comes in a ten roll pack and should be handled with care due to its thin nature.
Gorilla Supply Thermal Paper (2 ¼" by 85')
Also offered by Gorilla Supplies, this thermal paper has a width of 2 ¼ inches, a length of 85 feet and diameter of 1 7/8 inches. It has a white color, and printed material can last more than five years on the paper.
It is supplied in 50 roll packs and crispy and clear text and images while retaining its color and texture.
NCR Thermal Paper (2 ¼" by 165')
Coming from NCR, a leader in the receipt printer industry, this thermal paper roll is bright and white. The paper roll comes in 6 roll packs and measures 2 ¼ inches by 165 feet.
The paper is fragile and must be handled with care. However, it retains printed content for years.
Ingenico Thermal Paper (2 ¼" by 50')
These thermal papers are specially made for small medium and demanding jobs. The dimensions of the roll make it easily fit into any printer you choose.it is supplied in 12 roll packs and weighs about a pound.
NCR Thermal Paper (3 1/8" by 230')
Also from NCR, this thermal paper has a brightness rating of 100 and is white. It has a width of 3 1/8 inches and length of 230 feet. It can be used by POS terminals and receipt printers. It has a coated surface to ensure that print outs are clear and longer lasting.
We hope this list will be of help to you in choosing your next thermal paper roll. Meanwhile, the grade of paper should also be given much thought. Is the paper A or TMP grade?
TMP grade paper is cheaper and referred to as the economy grade. Though TMP grade paper roll of high quality is available, the majority have not very bright appearances.
The A grade, however, is more expensive and brighter than the TMP grade paper. Images and text printed on A grade paper rolls are more visible and sharper. The paper is also less prone to paper jams resulting from dust and debris in the printer compartment.
Your choice of the ideal thermal paper roll should be guided by factors such as durability, paper quality, paper size, and price. Select an initial collection of brands to test which best suits your needs. The most important thing is to choose a thermal paper roll that will satisfy your business and its customers.