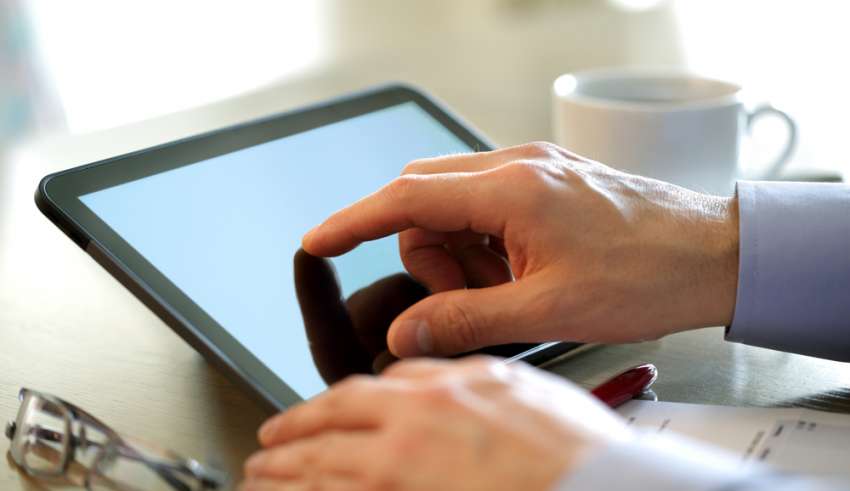 Due to the boom in the sales of mobile phones and laptops in recent years, there has a reduction in the sales of tablets. However, the market for tablets witnessed an increase in sales in 2017 that put it on par with laptop sales. This is partly due to improvements such as external keyboards which create a desktop experience for the users, and also due to their mobility.
There are a lot of high-end tablets available in the market and making a choice of which one to buy can be difficult. Factors to consider when selecting a tablet include, the price to quality ratio, the screen quality, its performance (speed and responsiveness), battery life, size, RAM, storage space, camera quality and security features.
Tablet manufacturers such as Samsung, Apple, and Microsoft are introducing ingeniously crafted tablets with market leading designs and features buyers don't even know they need. In choosing a tablet, it's better to choose the ones that come with the essential apps preloaded, but if you are going for one without the apps, you are just a click away to getting them on Google Play Store or iTunes. Below is a list of tablets we consider the best for the year 2018.
iPad Pro 9.7."
The 2017 iPad Pro is smaller than its predecessors and has received a lot of upgrades. It comes with a pressure sensitive stylus pen, quad speakers and features a side connected keyboard. Its performance is similar to that of the bigger iPad Pro 12.9''.
Features and Specifications
The iPad Pro 9.7'' comes with new improved display functions to maximize user satisfaction. It features Trutone auto-color adjustment, brightness boost, reduced glare, and an upgrade version of the iOS 9.3 Night Shift which enables the device to adjust color temperature to match your environment automatically. This feature makes the iPad ideal for indoor and outdoor use. Though it has no memory card slot, you can opt for the 256GB version plus it comes with a 2 gigabytes RAM.
The iPad Pro 9.7" will last for ten hours with video playback, Wi-Fi off and brightness at 50 percent. It comes with the same battery size as the iPad Pro 12.9" and iPad Air.
Price
The iPad Pro 9.7" is an expensive tablet that can cost you as much as a thousand dollars for the 256GB version which also comes with a pencil and smart keyboard and inbuilt LTE wireless capability. The basic model sells for $599.99 which is still more expensive than its contemporaries, such as the iPad Air.
Pros
Fast processing speed
Bright anti -glare display
Better cameras
Compact size for portability
Clearer and louder speakers
Improved Apple stylus pencil for better design
Comes with smart keyboard and Apple pencil accessories
Cons
Higher price with expensive accessories
Less RAM and processor slower than that of 12.9'' model.
Restriction by iOS limits flexibility
How it Compares
Even though it's slower than the iPad Pro 12.3'', the iPad Pro 9.7" multi tasks seamlessly and comes with really cool features. Though it can't replace a laptop, it offers the best balance between performance and portability.
Google Pixel C
The Pixel C is Google's first attempt at manufacturing a tablet on its own, and it's a blast! Though Google had released other tablets like the Nexus in partnership with other companies like HTC and Asus, the Pixel C undoubtedly beats them all. Crafted with a beautiful aluminum design, the Pixel C has a price tag starting from $500, and buyers can opt for a Bluetooth operated magnetic keyboard to complement the tablet.
Features and Specifications
The Pixel C is powered by a Nvidia X1 Quad-core processor and runs on Android 6.0 Marshmallow. The tablet also comes with 3GB of RAM for an improved performance and is available both in the 32GB and 64GB models. It is equipped with a 10.2-inch display with a pixel density of 308 dpi.
The Pixel C offers an exciting photographic experience with an 8 megapixel back camera while the 5mp front camera is ideal for taking breathtaking selfies. The tablet has a battery life of 12 hours and 42 minutes on video playback and weighs a light 557 grams. It also comes with quad-noise-cancelling microphones and stereo speakers for better audio
The best feature of the Pixel C is its Bluetooth controlled keyboard. The keyboard is magnetic and charges by induction from the tablet. The on board keyboard disappears the moment the keyboard is connected magnetically with the tablet. Despite its small size, the keyboard has enough room to allow for fast typing.
Price
Despite its impressive features, the Pixel C sells for a moderate $500, which is a great deal compared to other tablets in its class.
Pros
Slim, compact, sturdy aluminum design
Sharp and bright screen with excellent graphics for gaming
High tech Bluetooth keyboard with a solid construction
Android Marshmallow for fast performance
Relatively long battery life
Cons
The tablet is slightly heavier when connected with the keyboard
No cellular connectivity
How it compares to the competition
The Pixel C has the Microsoft Surface Pro and Apple iPad Air 2 as its main competitors. The Pixel C falls between the iPad Air 2 which is ideal for video streaming and gaming and the Surface Pro which has features that allow it to replace a laptop. It is a great choice for leisure activity and light office work.
Samsung Galaxy Tab S3
The S3 is a stylish tablet featuring an all glass design with a crisp, vibrant screen. The tablet is perfect for video streaming and enters the market as the first HDR-Ready tablet.
Do you love taking notes with a pen? Then the S3 is the perfect choice for you as it comes with the Samsung S-pen stylus that can be used to write on the tablet's screen old school style. With the pen, you can switch from leisurely activities to productive work in case you need to do some office work.
Features and Specifications
The Samsung Galaxy S3 is powered by a quad-core processor and run on the Android 7.0 Nougat. It comes with 32GB internal storage which is expandable to 256GB and 4GB RAM.  The tablet uses a nano sim to access cellular connectivity on the GSM.HSPA/LTE network.
Equipped with a 9.7'' AMOLED touchscreen with 16 million colours and 264ppi pixel density, the Samsung Galaxy S3 comes with a 13mp rear camera with LED flash and a 5mp front camera. The tablet has four stereo speakers for a fulfilling audio experience and carries a 6000mAh battery which can last up to 14 hours with video playback. The tablet weighs 517 grams.
Price
The tablet goes for $600 which makes it more expensive than the Google Pixel C but the same price as the Apple iPad Pro 9.7'.
Pros
Elegant design
Highly sensitive screen
Fingerprint reader for increased security
HDR-Ready
Loud speakers for better audio
Cons
Loads large games slowly
Keyboard is an expensive add-on
How it compares with competition
The S3 is ahead of the competition in terms of RAM, camera features and design, but for a device of its price, it disappoints in the aspect of gaming graphics. It is competing for market shares with Apple's iPad Pro 9.7'', Microsoft's Surface Pro 3 and Google's Pixel C
The Galaxy Tab S3 offers exceptional photography and video streaming experience, and it is a great tablet to own.