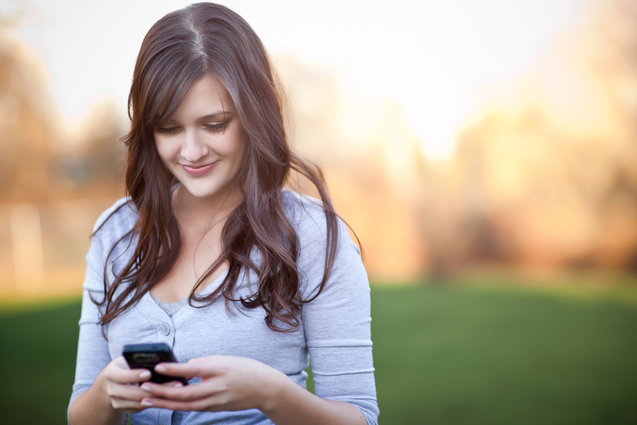 People using prepaid phones can do almost everything individuals with postpaid contracts do. This was made possible by the penetration of 4G LTE broadband service to every part of the United States. Prepaid services support texting, data, mobile television and all the other features of a regular contract. After extensive research, we have compiled a list of the best prepaid phones of the year 2018.
Google Pixel
Leading the pack is the Android Nougat powered Google Pixel. It comes with Google Assistant to help users get things done.
The Pixel's camera with 12.3-megapixel rivals the iPhone 7 Plus in picture quality. An internal gyroscope helps to achieve stability for people which unsteady fingers. The Pixel is also equipped with a fingerprint reader to secure the privacy of users
The phone comes with Google's messaging app Allo and video call app Duo, but you can choose to uninstall them if you don't need them. The Pixel can be set to Nighttime Mode to reduce the screen's strain on the user's eyes.
The phone can be purchased directly from Google, but Verizon is the only carrier that's selling it for now.  The phone is priced at $699 to $749.
ZTE Axon 7
Running on the Android 6.0.1 Marshmallow OS, the Axon 7 from ZTE is packed with a lot of improvements from the last model. The Chinese phone maker used a new ergonomically designed case, plus a beautiful display and brand new speakers.
The phone's ability to interpret voice commands and hand gestures will make gearheads fall in love.  The phone's almost zero bloatware is arguably its best feature. It also features the Android pay for cashless transactions and Now On Tap, a personal assistant app.  Now On Tap allows you to do other things while running other apps, it runs on an intuitive programmed designed to work based on your past activities.
The phone comes with a modest price tag of $400. The only shortcoming of the phone is that it will work only on a GSM network, so CDMA carriers won't be able to use it.
OnePlus 3
If you are searching for a budget phone with long lasting battery life and good performance, the OnePlus is your best choice. Though it does not offer the high-end performance of a Samsung or the rich sound of an Axon, the OnePlus is a phone that outperforms higher priced contemporaries.
The OnePlus runs on an expanded copy of Marshmallow with an overlay of its Oxygen OS which makes complete customization possible. The OnePlus has a metallic body which means it is more durable than many of its competitors. The phone comes without any unwanted software and users can select from many customization options, such as color coordinated menus, app specific gestures, and various backlight options.
The OnePlus comes with a generous 6 gigabytes of RAM and is powered by a Qualcomm Snapdragon 820 processor, doubling the speed of higher priced devices.  The phone also comes with NFC, and this can be integrated with Android Pay for smooth transactions.
Despite all its advantages, the OnePlus has one major disadvantage which is the lack of expandable memory and removable battery, but this is covered by a 14 hour long lasting battery. It also can't withstand a fall as well as other phones of its range. And lastly, the phone operates only on the GSM network.
Motorola Moto G4
The Moto G4 comes at a jaw dropping $149 price tag. It is the cheapest phone that still offers good performance. Unlike many of its competitors, it can be used on any carrier as it comes unlocked from the factory.
The Moto G4 delivers good returns on investment because it's designed for maximum value. The phone has a simple bare bones design and provides excellent performance.  Here is a list of what the Moto G4 offers:
Full HD Display
Auto- brightness adjustment
32 gigabytes onboard storage
Card slot that supports up to 256GB
Dual -core processor for the best in class operating speed
Only one Motorola app installed
Android Nougat 7.0 OS
Above average music capabilities
For its price, you can't get a better deal anywhere else.
The Bottom Line
Users will derive different levels of utility from the phones reviewed. For their price tags, they are phones worth having, and all you need to do is little research to make the right choice.