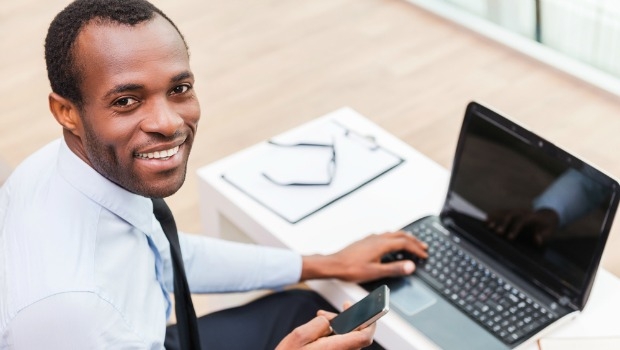 Choosing a profession is one of the most important decisions we take in our lives. At a young age, people fantasize about having amazing careers ranging from becoming Nobel Prize winning scientists to being Pulitzer grade writers. As people reach adulthood, however, they find themselves in any job that can earn them a living. To have a fulfilling job, you need to be sure of the profession you want, and be ready to pay the price of featuring in that industry. Here are ten things to guide you in your journey to find that dream job.
Isolate Your Thoughts
The law of averages says that whatever you pay much attention to eventually becomes your reality. This statement holds true for everything in life. The more you dwell on how to land that dream job, the more ideas you get on how to make it happen if you focus on your thoughts. If you see yourself as a compassionate and helping personality, maybe you are meant to be a caregiver. And if you devote most of your time on trying to understand the working principles of electronic gadgets, perhaps you should be an engineer. Concentrate on your thoughts, and they will surely guide you to making the right career decision.
Identify And Lead With Your Thoughts
Knowing your capabilities and passion is important when deciding on the best profession for you. Even though having the requisite qualifications needed in an industry might not guarantee you the position you desire, it still gives you a better chance of entry than someone without the skills set required in the profession. Your strengths and weaknesses should be considered when choosing that career path. If you consider yourself an extrovert, you might want to consider a job where you get to relate to people and help them to overcome their challenges. If you are an introvert, however, and you lack the people skills required to maintain cordial relationships, a technical position might be your best fit.
Know What The Job Entails
Before settling for a particular position, you need to have a good understanding of the job specifications. Before taking any concrete steps on any job opening, you need to undertake a thorough background check of the organizational climate, the skills set required to do the work. You should also know the actual duties that will be expected of you, the equipment and personnel you will be interacting with, and the general culture of the work place. This information will go a long way in telling you if the position is right for you.
Asking People Close To You
When asked to score ourselves, we are usually sentimental and tend to rate ourselves high. To get an unbiased view of ourselves, it's better to ask people close to us. They are in a better position to reveal our core competencies and flaws to us in an unpretentious and objective way. Our close relatives can open our eyes to things we are passionate about but which are not apparent to us. This can be a source of career guidance and help us make better choices.
Consider Your Financial Needs And Limitations
The media is replete with stories of people battling with thousands of dollars of debt incurred as student loans when they were studying to qualify for some particular profession. This is more pronounced in the Humanities where doctoral students take on hundreds of thousands worth of student loans, in the hope that they will be able to secure tenured faculty positions after getting their PhDs. Unfortunately, the jobs are not as much as the applicants vying for them.
You need to be realistic with yourself and set goals within your financial reach. Sometimes, the job you get after taking those student loans to finance your education might be a far cry from what you anticipated.
Search For Your Dream Position
The internet has all the information you need to find organizations that interest you. Search for employers whose value offering and operations align with your passions. Go through their About Us page or mission statements to know more about their brand. Fine tune your search to isolate the ones currently recruiting. Lastly, check for the employers with the best career prospects as regards pay and staff development.
Ace Your Interview
To land that dream job, you need excellent interview skills. Top notch interview skills become more important when the recruiting company is an industry leader like P & G, KPMG, Glaxo SmithKline or Google because you might only get one shot at your goal of getting employed by them.
Adequate practice before the actual interview helps a lot. Practice some interview questions, get someone to ask you the questions, pronounce your names correctly, fine tune your handshake, facial gestures, body posture and composure. Be prepared to answer the possible questions you might be asked, and do not make unverifiable claims in your resume.
Network Proactively
Being in a network of people in the right places can help fast track the realization of your dream job. Build a network from an early age, make friends with smart people in school. When your friends are employed in good organizations, they may refer you for employment when there are openings in their places of work. Attending parties, conferences, workshops and seminars are also avenues of networking when you are already employed.
Expect A Rocky Start
When you eventually land that job, be prepared to give your all to your employer. It might take some time for you to adapt to your new role, but this is normal for new entrants into an industry. Take the initiative whenever the opportunity arises. Sell yourself to top management and make them recognize you as the go to guy whenever complex assignments are to be delivered. Provide regular suggestions on better ways of running the organization.  If you are in a highly competitive profession like finance and tech, ability to take the initiative is an important factor for career progression.
Calculate Your CF
CF is an acronym for Confidence Factor. It is a formula with a score ranging from 0 to 100 percent. It uses a set of ten variables to represent the fundamentals of performance on almost every job. Unknown to most people, every individual has a CF score, and the higher your score, the more compatible you are with that particular position. There are several variables used to evaluate the CF score, but they usually include Compensation and Culture. When you have gotten your dream job, take time out to assess your level of fulfilment and happiness on the job. Are you still as passionate about the job now as you were when you started? What reasons do you think might make you change career paths? The essential thing is to have a job that pays the bills and fulfills one's aspirations.